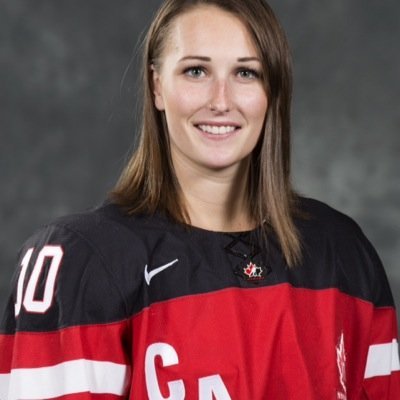 (from Twitter: @boof_campbell)
The upcoming I-I-H-F World Women's Hockey Championships will have a little bit of local flavour involved in it.
Local product and 22 year old Jessica Campbell will once again don the Red and White of Team Canada at the event that will take place from March 28th to April 4th in Malmo, Sweden.
This will be Campbell's first World Championship with the Senior Women's team but it won't be the first time that she has represented our country.
She has also wore the red and white at the World under 18 and Under 22 championships and was apart Canada's entry in this past fall's 4 Nations Cup where they won the Gold medal.
Campbell also just completed her first season with the Calgary Inferno of the Canadian Women's Hockey League where in 21 games she had 12 goals and 5 assists for 17 points.
Jessica Campbell and Team Canada will open up the World's on March 28th against the defending champion Team USA.