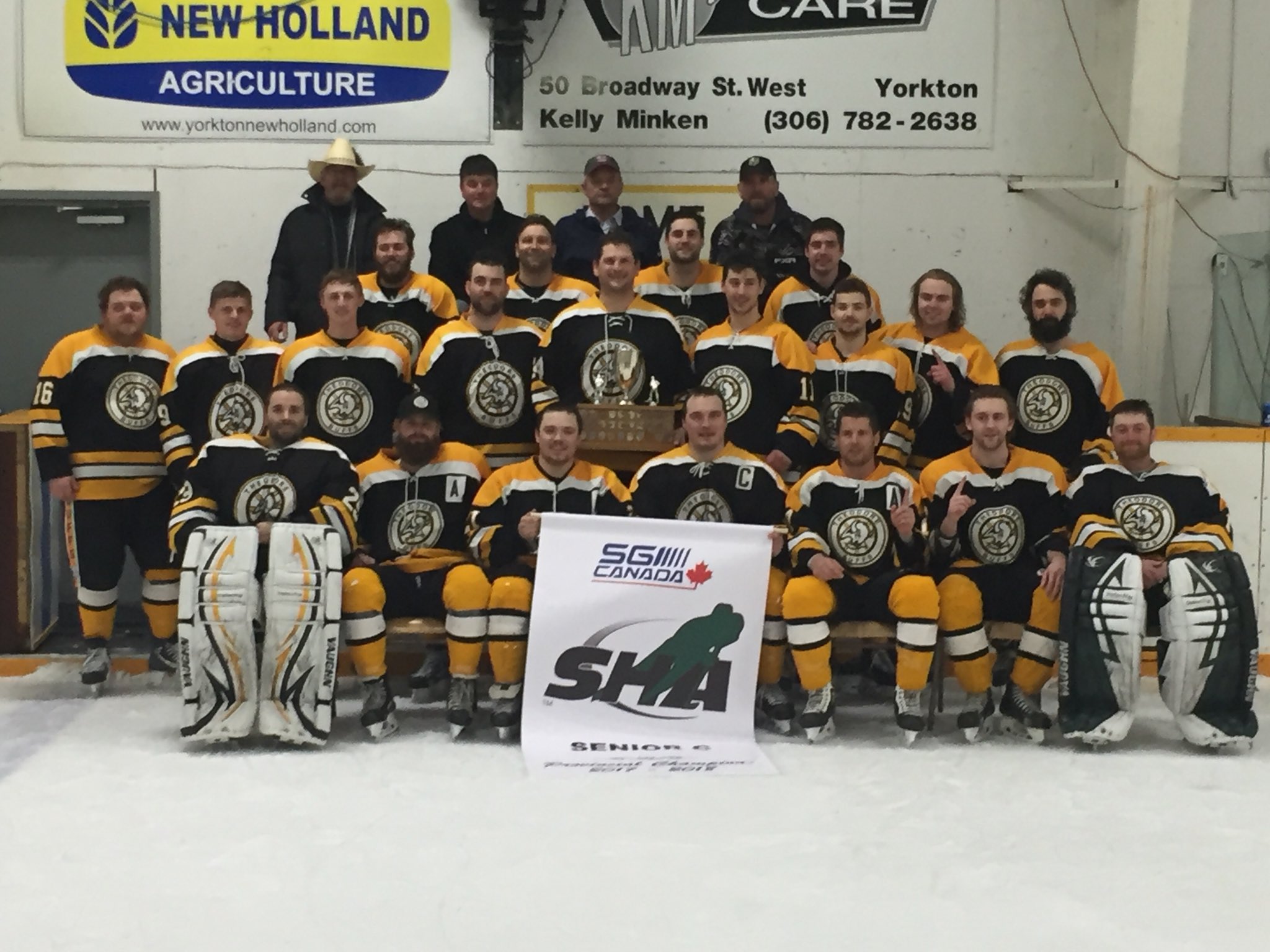 The Theodore Buffaloes captured their first ever SHA Senior "C" Provincial title on Sunday night with a thrilling 2-1 victory over the Drake Canucks in the deciding Game number 3.
Brendan Dowd (Drake) and Logan Calanchie (Buffs) exchanged goals in the 1st and 2nd respectively to make it a 1-1 after 40 minutes.
Then in the late stages of the 3rd, a couple of former Yorkton Terriers will hook up as Josh Garbutt would send a nice cross ice pass over to Yorkton product Jeremy Johnson who would tuck it home which would stand-up to be the game winner.
Chat with Buffs coach Dick Onslow about the championship: