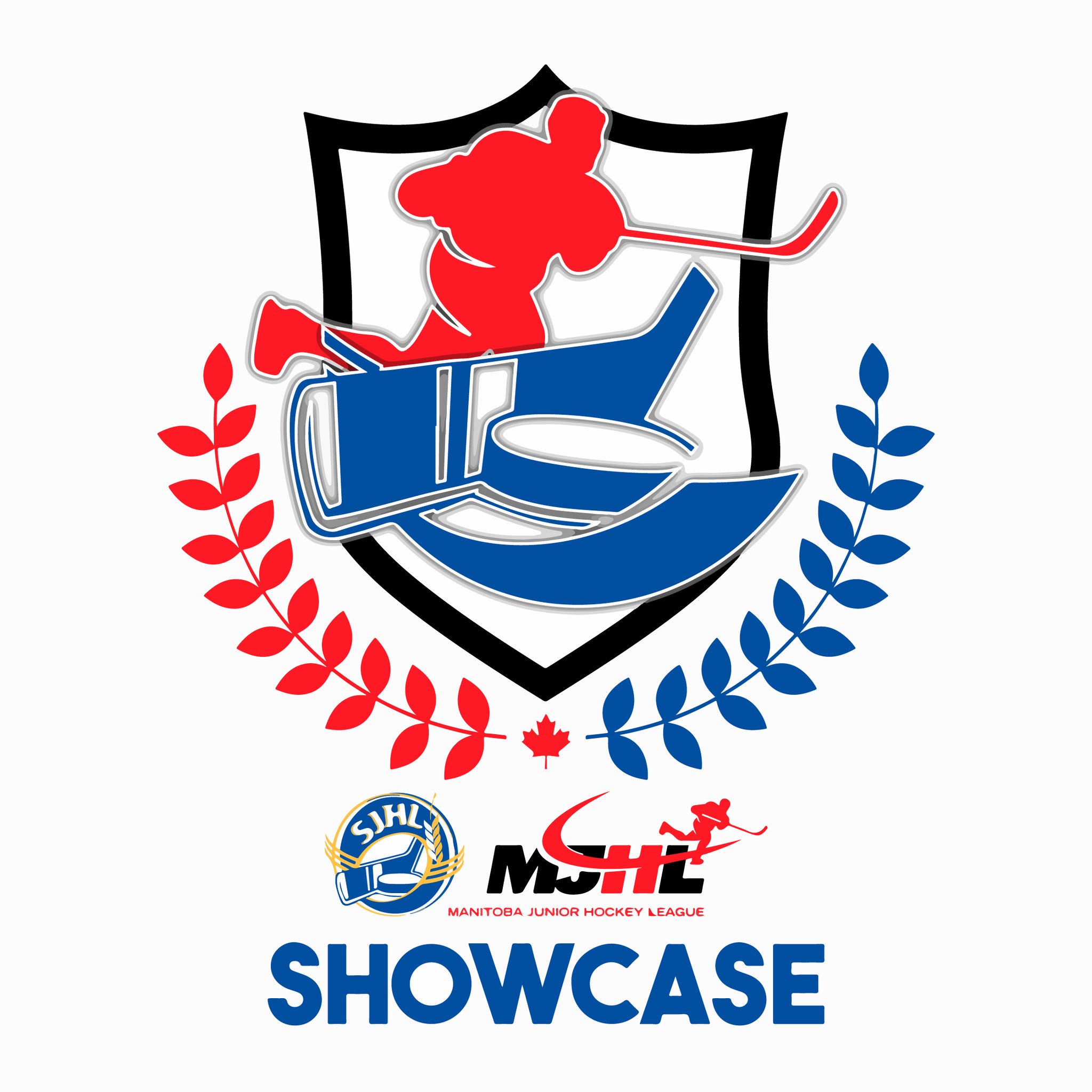 Under 18 Game- Team Schwartz 5 Team Garbutt 1
Notre Dame Hounds D Tim Gould had 1G 2A while Chrystopher Collin had 2 goals to lead SJHL's Team Schwartz to a 5-1 win over MJHL's Team Garbutt.
Curtis Wiebe (Notre Dame) & Cade Kowalski (Weyburn) also scored for Schwartz while James McIssac (Portage) had the lone marker for Team Garbutt.
Nipawin's Jake Anthony (9 of 9) and Notre Dame's Jake Ryan (9 saves on 10 shots) split the duties in net for Team Schwartz while Matt Radomsky (Steinbach) made 22 saves on 27 shots in the loss for the MJHL squad.
Under 20 game- Team Mitchell (SJHL) 4 Team Zajac (MJHL) 2


Estevan's Michael McChesney had 2 goals while G Evan Plotnik (Melfort) made 23 saves to lead Team Mitchell to a 4-2 victory over Team Zajac in the first Veterans game of the Showcase
Calvin Boots (Flin Flon) and Nick Shumlanski (Humboldt) also scored for Mitchell while replying for Team Zajac was Ashton Anderson (Neepawa) and Daylen Campbell (OCN).
Hayden Dola of the Selkirk Steelers got the start for Team Zajac and he made 26 saves in the losing cause.
Under 20 game- Team Kunitz (SJHL) 4 Team Belfour (MJHL) 2


Melville Millionaires F Damian Bentz had the GWG for Team Kunitz shorthanded in the 3rd while Notre Dame F Chance Longjohn had 2G 1A to lead them to a 4-2 doubling of Team Belfour in the Day 1 finale.
Levi Kleiboer (Battlefords) had the other marker for the SJHL squad while Drew Worrad (Steinbach) and Nolan McGuire (Winkler) replied for Team Belfour.
Notre Dame's Jacob Standen (11 saves on 12 shots) and Kindersley G Justen Close (22 of 23 shots) split the duties for Team Kunitz meanwhile Troy Martyniuk made 30 saves on 34 shots in the loss for the MJHL squad.
Day 2 Schedule:
10:30am- Team Schwartz (SJHL) vs. Team Garbutt (MJHL)
**Yorkton Terrier F Cody Bruchkowski & Moosomin's Jevon Schwean are apart of Team Schwartz while Swan Valley forwards Matt Osadick & Noah Basarab are apart of Team Garbutt


2PM- Team Mitchell (SJHL) vs. Team Belfour (MJHL)
**Team Mitchell includes Yorkton's Brett Harasymuk while Team Belfour features Swan Valley's Keaton Jameson & Quinton Sudom


5PM- Team Kunitz (SJHL) vs. Team Zajac (MJHL)
**Team Zajac has Swan Valley's Josh Tripp while Team Kunitz features Clayton Eisler and Damian Bentz of the Melville Millionaires